Basketbal, Multi-purpose Court Construction
Tin Nghia Company specializes in basketball and Multi-purpose court construction with many kinds of surface such as rubber floor, carpet surface, Master Court paint surface. All is in international standards and consistent with commercial needs.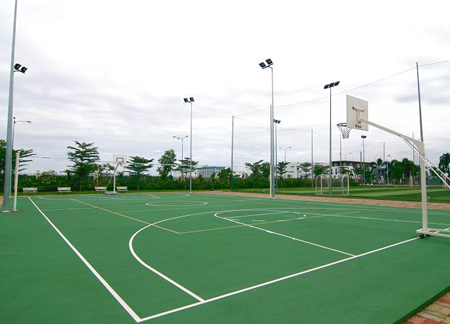 Basketball court and multi-purpose courts can be seen everywhe-re f-rom parks and schools to clubs and houses. Master Court Paint is an ideal choice for any court surface at outdoor, indoor or anywhe-re. And if you want to have many kinds of sport activities on only one court, acrylic resin court may be the perfect choice.
Why do you should use Master Court Paint on basketball court at outdoor or entertainment areas?
Protect, prolong using duration of asphalt or concrete surface f-rom the effects of sunlight, weather and other environmental contaminants.
Beauty: 14 standard and lively colors ensure for lasting beauty for years that will be worthy with your investment.
Safety and Structure: The surface coated by acrylic resin of Master Court may be covered or not covered sand. Anti-slip coating will protect you f-rom slipping on the court regardless of wet or dry field conditions.
The following images illustrate the construction steps:
Economic Field Structure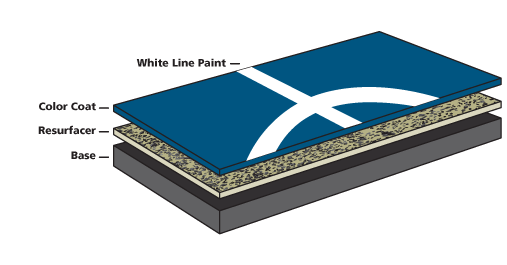 Standard Field Structure: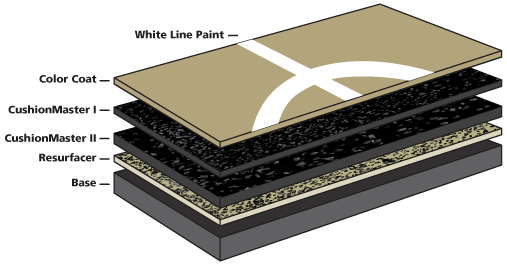 Contact us : (84) 942.113.207

Tennis Court Construction